If you've followed our blog for a while you'll know we like to make market predictions from time to time based on our data, or highlight companies that we think it is worth keeping an eye on.
Back in 2016 we looked at the secondary antibody market, and mentioned that Santa Cruz' high profile legal issues at the time could potentially give other suppliers an opportunity to break into the top three space in this area.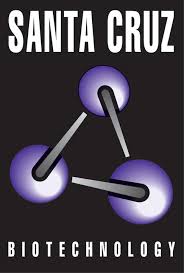 However, today we have updated our secondary antibody market data – showing that a number of companies have managed to maintain their good positions, including Santa Cruz.
Product Manager Rhys says: "As I was looking through the data we're sharing today I was interested to see that Santa Cruz has maintained third position in the secondary antibody market with 11% of citations. For a while the company has seen a falling share in its overall antibody market position, but it certainly appears to have avoided these problems in the market for secondary antibodies."
Also maintaining top three positions in the secondary antibody market are Invitrogen Antibodies (owned by Thermo Fisher Scientific) still at the forefront with nearly 40% of the market share, and Jackson ImmunoResearch, who specialise in secondary antibodies, with nearly 14% of the market share.
Rhys adds: "Invitrogen has maintained its leading position but held just over 40% of citations back in 2016, so has actually seen a small decrease which we'll be keeping an eye on.
"Jackson ImmunoResearch is a great example of how a specialist supplier can not only compete with, but outperform some of the larger primary and secondary antibody suppliers by focusing on one aspect of the research antibody market."
This update to our secondary antibody data covers tens of thousands of high quality citations from 2012 to 2017. The data shows that competition is high for the remaining spots in the top ten, with a small number of companies that have demonstrated sustained growth over the six year period.
Rhys adds: "Back in 2016 we noted that LI-COR were doing well in the secondary market and said we'd be interested to keep an eye on their achievements. Well today we can say that the company has continued to see success, maintaining its positive trajectory and further increasing its market share to 4%. However, we do see a slight dip in citations in 2017, which might suggest that the rapid growth the company has experienced could be plateauing. Definitely one to continue to keep an eye on!"
To get your hands on free data for the percentage citation share for the top 10 suppliers in the secondary antibody market for 2017, sign up below and it will be sent to your inbox. If you are interested in our full and detailed dataset on secondary antibodies please get in touch.
Rebecca and the CiteAb team
Sign up for data
Something seems to have gone wrong while loading the form.
Drop us a message and we can send you the data directly.
Contact