Merck KGaA announced yesterday that they are acquiring life science company Sigma-Aldrich for $17 billion, expanding the presence of its Millipore unit in North America and adding exposure to Asian markets.
We have been looking at the data we extract from CiteAb to understand what this acquisition means for Merck in terms of its position as a global supplier of antibodies. Here at CiteAb we analyse hundreds of thousands of publications which use research antibodies, giving us an unrivalled view of trends among over 110 suppliers in the market.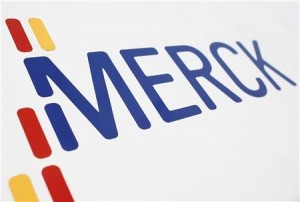 Our data shows that Merck, who already own Millipore, are currently the third largest research antibody supplier in the world. The company's purchase of Sigma Aldrich, currently the fifth largest supplier, grows Merck's global market share to 13 percent.
Dr Andrew Chalmers, co-founder of CiteAb, said: "This move places Merck firmly in third position globally, behind Abcam and Santa Cruz Biotechnology, both of which have around 20 percent share of the research antibody market, and moves it well ahead of its nearest competitor Cell Signalling, who hold just seven percent.
"This probably isn't a huge knock for Massachusetts-based Cell Signalling though, who are performing well in their focus market of applied systems biology research, particularly as it relates to cancer, and are strong in rabbit monoclonals."
First World Pharma has today reported that the "value of the transaction, which is expected to close in mid-2015, represents a 37 percent premium to Sigma-Aldrich's closing share price on September 19."
All in all, our data suggests this move cements Merck's position as a global leader in the antibody market, and will allow it the company to expand its activity into new geographical markets as a result.
Dr Chalmers added: "While the price tag is exceptionally high, the move appears to be tactically driven and it will be interesting to see whether this move will give Merck enough of a springboard to be able to take on the leaders Abcam and Santa Cruz Biotechnology."
You can find over 10,000 Millipore antibodies and 77,000 Sigma Aldrich antibodies on CiteAb.
– Matt and the CiteAb team
Want to read more? See our related articles:  
Sigma Aldrich most cited for cell biology research
Millipore close on Santa Cruz in neuroscience market
Millipore and Agrisera battle it out in plant science market