I recently wrote on the blog about the rise we are seeing in the knockout (KO) cell line market. I outlined that over the past year I have noted a shift in the market, with a small number of companies starting to offer knockout cell line categories for research.
These catalogue products make it much quicker and easier for researchers to get hold of the knockouts they need – DIY knockouts take a long time to create – which means that there is a lot more time for experimentation. Catalogue products can be ordered and shipped within a few weeks, and a large variety of these products are now available allowing researchers to study the complex relationships which exist between genotype and phenotype. They also contribute to experimental reproducibility, allowing researchers from other institutions to easily access the same materials.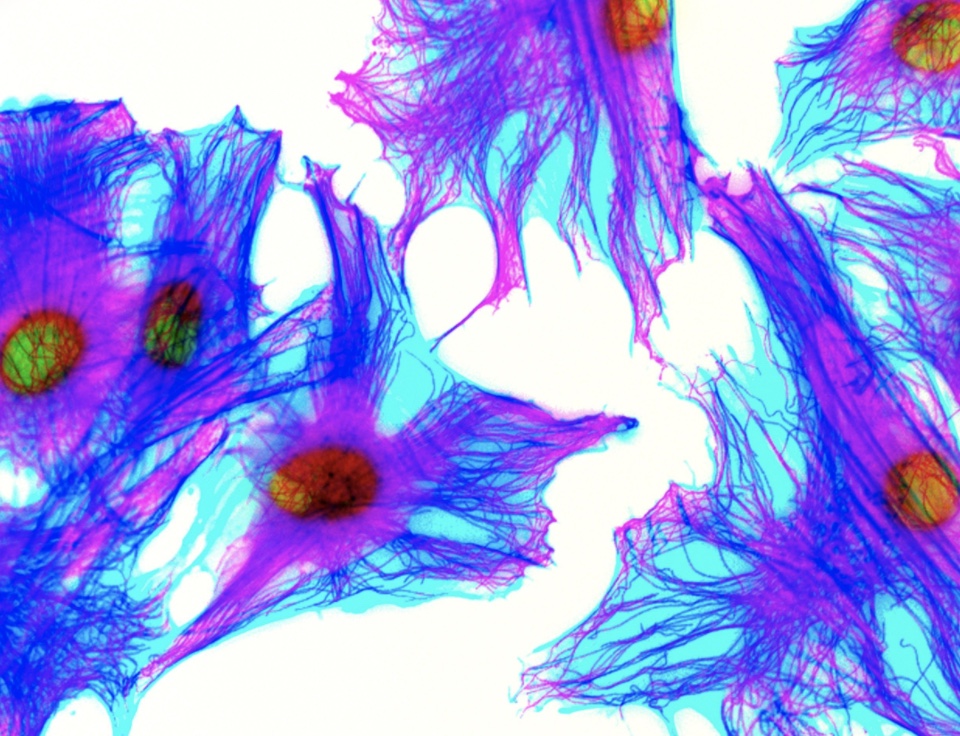 Today I am going to dive a little deeper into the world of knockout cell lines and explore what products are available, how they're being used, and the benefits of using them.
Knockout cell lines can be used for a wide range of uses, from the exploration of gene and/or protein function, the analysis of the consequences of loss of function, and for drug screening in pharmaceutical development.
These products can also be used for antibody validation – the specificity of an antibody can be tested in a cell line which has a knockout of the target protein.
KOs can be produced for virtually any gene of interest, and suppliers can knock out these genes in a wide range of parental cell lines. Here are a few examples from leading knockout cell line suppliers which you can find through searching CiteAb:
Abcam features a catalogue of CRISPR/Cas9 generated cell lines with single-gene knockouts for over 1000 popular targets. These knockouts are offered in a range of popular mammalian immortalised cell lines including A549, HELA, HEK-293 and MCF-7. These cell lines are Sanger sequenced, and a large number have western blot data to prove protein knockout.
Accegen offers knockouts in HEK-293 and Hela cells, as well as many more including RKO and MCF10A cells.
Horizon offers a large catalogue of knockout cells based on the HAP1 parental cell line. HAP1 is a human near-haploid cell line, having one copy of each gene. This makes sure that a knocked-out gene cannot be masked by an intact allele, which can be useful when studying gene function.*
It is also possible to purchase embryonic stem cells with specific knockouts. For example, Novus Biologicals stock Dicer and DGCR8 knockout Mouse embryonic stem cells, which can be used for studying non-coding RNA.
I have collected over 12,000 citations of real-world use of a wide range of cell lines in research since we launched experimental models on CiteAb earlier this year, and this is continually being added to. As the market grows, I am sure we will see increasing numbers of innovative products being introduced.
Do you supply knockout cell line products? Get in touch with me and I'll help you list your products on CiteAb, so that when researchers are looking for items to use in their research, yours are included in their search results.
In celebration of the recent developments we have seen in the knockout cell line market we have included a category for these products in the 2021 CiteAb Awards. I am excited to see which company is named the 'Knockout supplier of the year 2021'. 
– Rhys and the CiteAb team
*Citation: https://www.ncbi.nlm.nih.gov/pmc/articles/PMC4248322/pdf/2059.pdf