This week our team, along with colleagues from the University of Bath and AstraZeneca, is busy making the final touches to the 3rd International Antibody Validation Meeting.
In what is set to be a fantastic event, and an absolute must-attend for anyone working in the antibody industry, we'll be welcoming scientists from academia, the pharmaceutical and biotech sectors, along with antibody suppliers to the World Heritage City of Bath on 20th and 21st September.
This event would not be happening without our fantastic sponsors. A huge thank you to Abcam, Atlas Antibodies, Antibodies-Online, BioTechne R&D Systems, Cambridge Protein Arrays, Cell Signaling Technology, GeneTex, Horizon, Miltenyi Biotech, Progen, Proteintech, Rockland, ThermoFisher Scientific and Ximbio.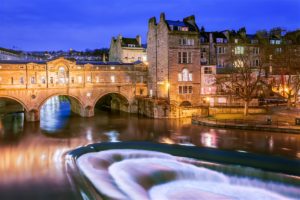 During the event, speakers will be discussing best practices in research antibody validation and we'll be looking to establish dialogue that further improves antibody validation for the whole life science community.
Speaking about the event, CiteAb founder Dr Andrew Chalmers said: "Our team is very much looking forward to the range of talks planned for next week, to meeting new colleagues in the sector and to catching up with those we haven't seen for a while.
"Talks will look at subjects from best practice and new tools available for antibody validation, case studies of validation programmes, techniques for overcoming common (and uncommon) issues in validating research antibodies and more. We'll also have a number of discussion panels during which delegates will get the opportunity to discuss key issues associated with antibody validation with our internationally acclaimed panelists.
"Overall this is set to be a really valuable event for all who attend. If you're one of the unlucky few who can't join us in person then do keep an eye on the CiteAb blog over the next few weeks as we'll be running follow-up reports and sharing outcomes, along with some talk recordings, so you'll have a chance to catch up on highlights."
If you're joining us next week, here are some links that we think will help you make the most of your time in Bath:
Visit Bath – for details of the sights you should try to take in while you're in our World Heritage City, steeped in Roman and Georgian history.
University of Bath campus map (PDF) – to help you find your way around the University campus and identify food and drink outlets.
UNESCO Bath website – find out about what makes the city of Bath internationally acclaimed.
Lonely planet guide to Bath – read reviews, tips and more from other visitors to the city, and plan your stay.
Our guide to travel and accommodation for your stay in Bath
The CiteAb team's favourite pub – The Raven on Queen Street
You can view the full programme for the 3rd International Antibody Validation Meeting on the website at http://www.antibodyvalidation.co.uk/programme.
If you're joining us next week and have any questions at all about the event, the city or anything else related to your stay in Bath, please do [contact our organising team] who will be more than happy to help you.
– Alicia and the CiteAb team