Here at CiteAb we work hard to get to know individual antibody suppliers so that you can be sure the data we hold is always up to date and correct. Every now and then we feature individual company highlights here on our blog, allowing you to get to know leading antibody suppliers too.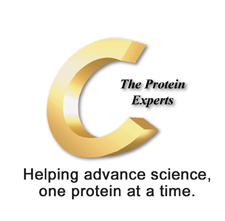 Cytoskeleton, based in Denver, Colorado, was launched in 1993 by Kim Middleton and Ashley Davis, with a commitment to help life scientists investigate the biological mechanisms underlying health and disease.
Today the company develops and manufactures high quality innovative kits and reagents and provides support for their use by academic and industrial researchers.
Daren Young, sales and marketing senior manager at Cytoskeleton, told us: "As a company, our guiding principle lies in our appreciation that customers place their trust in us to deliver dependable high quality products which are supported by technically advanced literature and knowledgeable scientists.
"We offer a wide range of kits and reagents for drug screening, signal transduction and cytoskeletal research, and we specialize in the production of purified proteins and easy-to-use kits to study biochemical and cellular processes. We produce our products to a very high standard, and carry out strict quality control before releasing them to ensure our guiding principle is realized in practice."
The Cytoskeleton slogan is to 'advance science one protein at a time' – each product developed at the company is done so by highly talented scientists who focus on making the best protein, rather than on simply providing huge numbers of them.
CiteAb now lists Cytoskeleton's antibodies. We are always looking for new companies and academics to share their antibody data with us, so if you have antibodies that are not listed on CiteAb do get in touch.
– Matt and the CiteAb team