As Abcam comes to the end of its financial half year, our new data suggests the company has made significant market gains over the last 12 months and is going from strength to strength.
This new data highlights 2014 as a strong year for Abcam, in which the company claimed an additional 6.5 per cent of the total research antibody market share from its competitors.
Here at CiteAb we amass data from the analysis of hundreds of thousands of life sciences publications that use research antibodies, giving us a powerful insight into antibody use and market trends.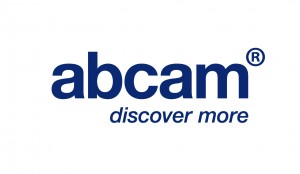 Dr Andrew Chalmers, our founder, said: "Based on the data we've analysed today from CiteAb we predict that when Abcam releases its interim results in March a very positive picture of the company's antibody sales will be painted.
"From our data we see Abcam's increased claim on market share repeated across all five of the largest global markets for research antibody sales. In the UK the company has gained three per cent, in China (a growing market) it has gained five per cent, seven per cent in Germany and a huge 7.5 per cent in both the USA and Japanese markets.
"In emerging markets Abcam continues to perform well, claiming a further 15 per cent of the Indian market and 4.5 per cent of the Brazilian."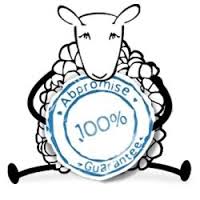 Abcam also claimed the top ranking as a supplier of antibodies to 19 out of the world's top 20 research powerhouse universities and institutes. Andrew said: "These are institutions that will lead the way in future research and reagent choices, so strength in each of these bodes well for Abcam's market resilience."
Another key measure for company resilience is claim of market share in key antibody types. One of the fastest growing types of antibodies in terms of demand is rabbit monoclonals, where our data shows that two companies dominate the market – Abcam and Cell Signalling. For the most used type of antibody, rabbit polyclonals, Abcam gained an impressive six per cent of the market in 2014.
Finally, in terms of its power in particular research areas, Abcam saw significant growth of market share in cancer with 8.5 per cent, in neuroscience with 6.7 per cent, and in stem cell research with a huge 12 per cent gain.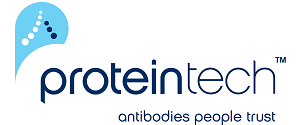 Another strong performer in the sector, highlighted by our analysis, is Proteintech. The company claimed a further 3 per cent of the global research antibody market. Andrew adds: "Proteintech continues to grow, with exceptional progress in key markets – such as China where the company gained a further 12 per cent of the total market."
Several much smaller companies in the sector also did well, for example Synaptic Systems saw an overall increase in its share of the global antibody market, and Bioss claimed a further three per cent of the Chinese market while also making progress in rabbit polyclonals. Millipore made progress in India, claiming a further two per cent.
Andrew said: "The past year has been a turbulent time for Abcam. Early last year the company suffered a share price drop which it has now significantly recovered from, as CiteAb predicted. In September 2014 the company made a shock announcement when CEO Jonathan Milner stepped down to be replaced by Alan Hirzel.
"We are still collating papers for 2014, however while we might some changes in percentage market share gains or falls, the trend we're seeing suggests that despite what might have outwardly seemed like an unsettled time at Abcam, the company has done phenomenally well and looks set for a strong 2015."
Here at CiteAb we provide unique market datasets which allow it to keep its search engine impartial and free for antibody companies to list their products.
Let us know what you think of our analysis Abcam's market position in the comments below, or send us a tweet @CiteAb.
– Matt and The CiteAb Team